Reviews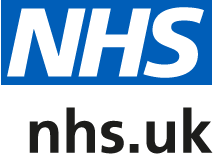 updated at 12:04pm on 22/07/2020
by Gillian Benet
Very professional practice
The receptionist was very caring, professional and polite. The best experience with a receptionist I have ever had.
Visited in January 2020, Posted on 21 January 2020
by Sue Crabtree gave Thursby Surgery a rating of 5 stars
Dedicated doctors doing a difficult job
I have been registered with Thursby Surgery since I was born in 1950, visiting the original premises on Thursby Road as a child and moving with them to the present location. My parents were with the surgery from the inception of the NHS in 1948 and my own family were registered there from the 1970s onwards, with my daughter and her two children still patients. I am writing this review as a sort of 'Goodbye' as I am moving out of the area. Through all those years, I have always found the members of the practice unfailingly helpful, caring and competent. Even following major changes in the delivery of Primary Health Care, the surgery generally remained accessible and effective in its duty to all members of my family throughout 70 years. The older generation have always been treated with dignity and respect, my own generation, too. And the practice has always been available for advice, appointments (and even visits occasionally) for the children - or if anyone has been particularly poorly. Support staff are polite and happy to assist where possible - within the guidelines to which they are subject. I have to say that I haven't liked - and I don't like - the movement towards automation and technology. This has had a dramatic effect on the 'personal' service that 50+ years had spoiled us with! But it is the way of the world - all surgeries are subjected to working online, so it isn't confined to Thursby Surgery. In these days of entitlement, the expectation of instant remedies and immediate relief, GPs have a very difficult road to tread. I believe that Thursby Surgery has performed its duty of care to me and my family as well as it could ever have been expected to - and indeed continues to do so. I am sad to be moving on at my time of life and will be eternally grateful to have lived through what I believe will prove to be the halcyon days of the NHS - and feel lucky to have been cared for by the doctors and staff at Thursby surgery.
Visited in May 2019, Posted on 21 May 2019