Where are we located?
 
Thursby Surgery practice is located across two sites in Burnley, Lancashire.

Originally known as Thursby Road surgery, due to its location on Thursby Road, close to the Victoria Hospital.
The surgery moved to its current home on Browhead Road, in 1993, officially opening it's doors on 4th September 1993.

In 2020, due to the need to expand, the surgery opened it's Daneshouse Branch Surgery, located on Abel Street in Burnley.
Both surgery buildings have ground-floor, fully wheelchair accessible, consulting rooms and large reception areas. (Please note that the reception areas are currently not in use due to the COVID-19 restrictions within Catagory 2 healthcare environments) 
 
---
The existing partnership consists of 2 full-time GPs; Dr Y Naheed and Dr S Khan.

Working alongside the surgery partners, Thursby Surgery also have 3 salaried GPs; Dr E Ahmed, Dr N Naheed and Dr N Iftakhar.
Our surgery clinical team also consists of an Advanced Nursing Practicioner, 3 practice nurses, 2 trainee nurse associates and an on-site pharmacy.
The practice also has a health care assistant who assists the clinicians and practice nurses with routine phlebotomy clinics and blood pressure checks.
 
---
Thursby Surgery Main Site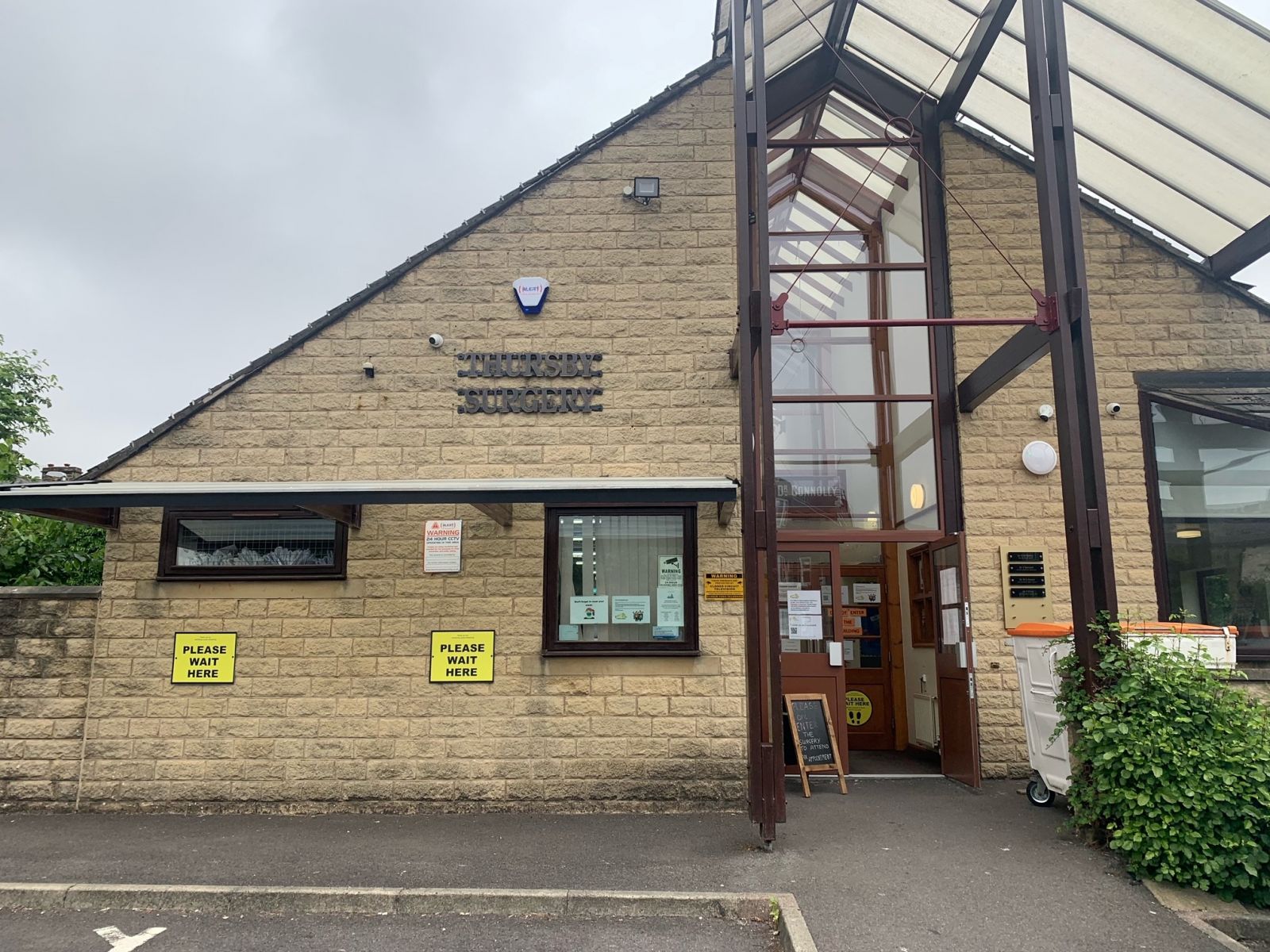 -  Opened on 4th September 1993, the Thursby Surgery has operated from it's main site,having moved from it's original home on Thursby Road in Burnley.
 

 - The main surgery building provides 7 consultation rooms, 2 patient W.C. (Both fully wheelchair accessible) and a reception waiting area located at the front of the building.
---
Daneshouse Branch Surgery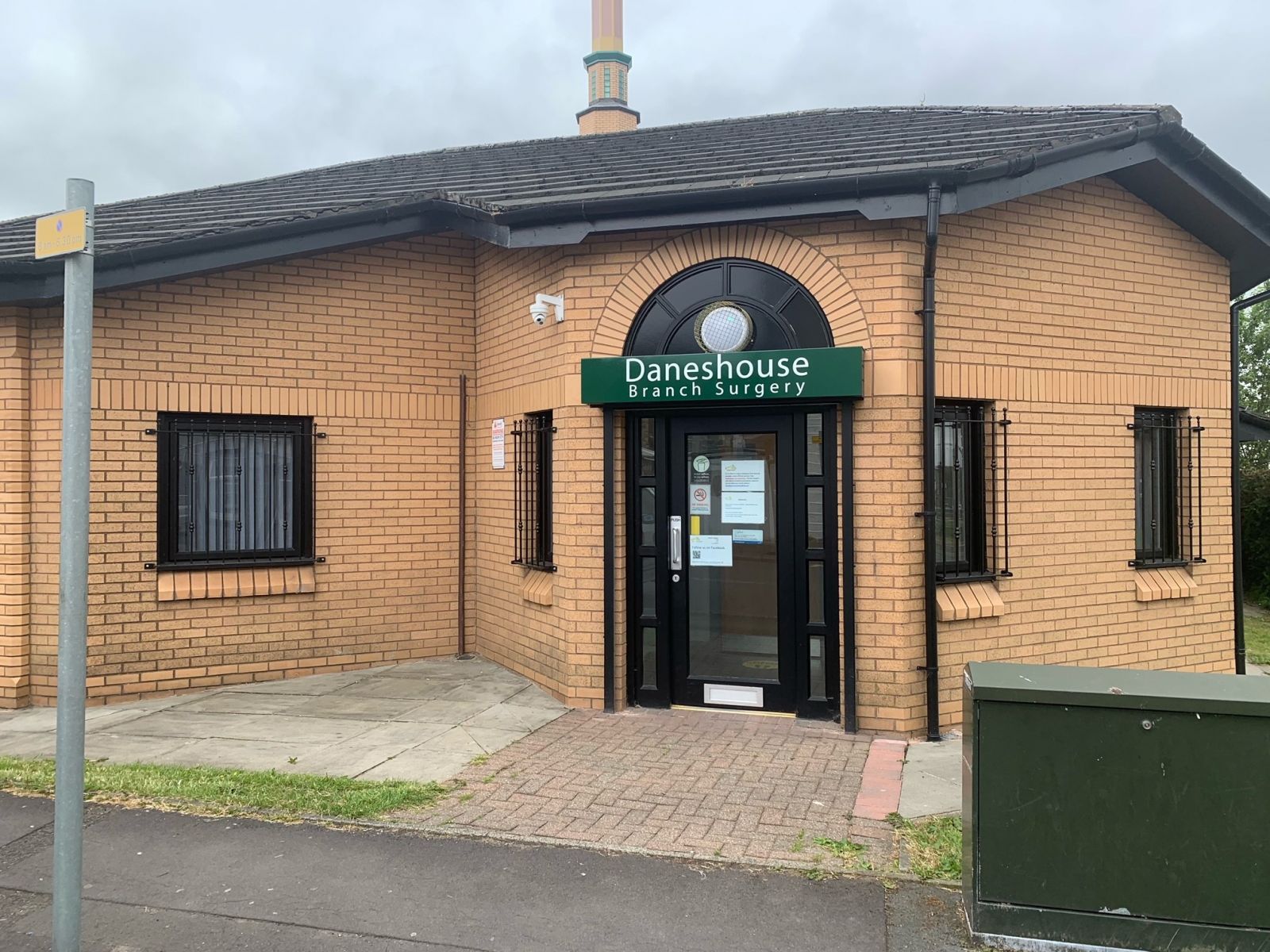 -  Due to the need for expansion and coinciding with the outbreak of and subsequent social distancing needs for COVID-19, in August 2020 we opened our Daneshouse Branch Surgery.
Located at the old site of Daneshouse Medical Centre on Old Hall Street in Burnley, our new site allows GPs and Nurses to work from both sites - to ensure a quicker and more effective service to our patients.
A modern and spacious building, the Daneshouse Branch Surgery is often jokingly referred to as "The quiet building".
The Danehouse branch surgery has 5 consultation rooms, a spacious reception area, a patient W.C. and a car park at the side of the building.
---
Who works where?
 - All of our staff, both clinical and clerical, operate from both the Thursby Surgery and Daneshouse Branch. Depending when your appointment is and who you are scheduled to see, will depend on which site your appointment will take place.
At the point of booking, the reception staff will confirm with you where your appointment will take place.
 
---
Where Are The Two Surgery Branches Located?
Thursby Surgery Address;

Thursby Surgery
2 Browhead Road
Burnley
Lancashire
BB10 3BF


Dansehouse Branch Surgery Address;

Daneshouse Branch Surgery
Old Hall Street
Burnley
Lancashire
BB10 1LZ
 
---